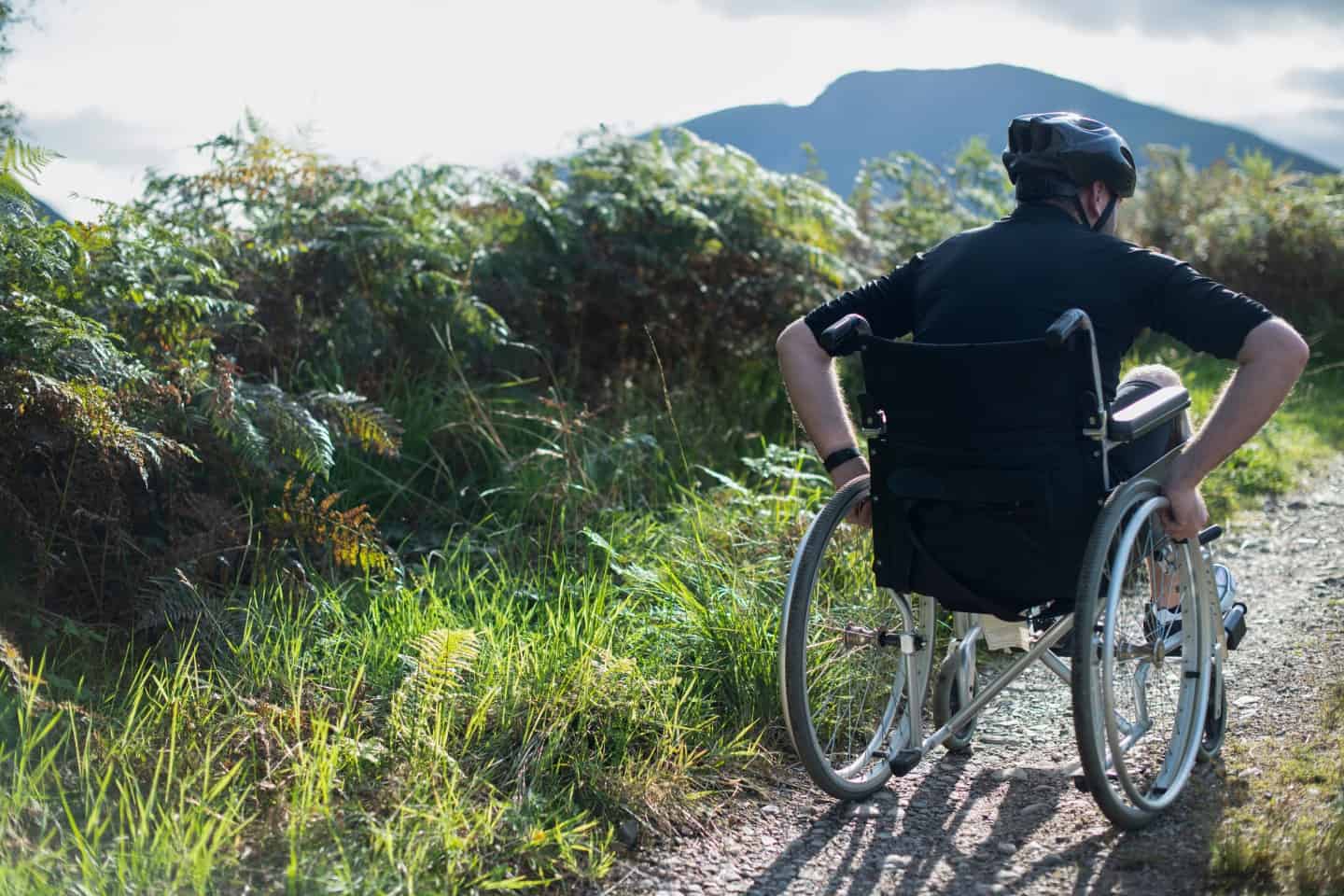 Everyday Mountains – Martin's trike awarded to Emma Cawood
Earlier this year, the Spinal Injuries Association launched their #EverydayMountains competition to provide accessible equipment and packages exclusively to spinal cord injured people, for free, so they could tackle their own #EverydayMountains.
The Everyday Mountains competition was inspired by Martin Hibbert's incredible feat of climbing Mount Kilimanjaro in a specialist "trike".
Martin became paraplegic, as a result of injuries sustained during the terrorist attack in Manchester a few years ago.
Within five years he was on top of Mount Kilimanjaro… raising huge sums of money for the Spinal Injury Association and inspiring other paraplegics (and non-paraplegics) across the world to aim high (figuratively and literally!).
Martin has talked about how bleak his life looked following the attack and how he turned that round. He has used his achievement to highlight issues faced by the spinal injury community.
As part of the #EverydayMountains competition Bolt Burdon Kemp were proud to sponsor Martin's Trike.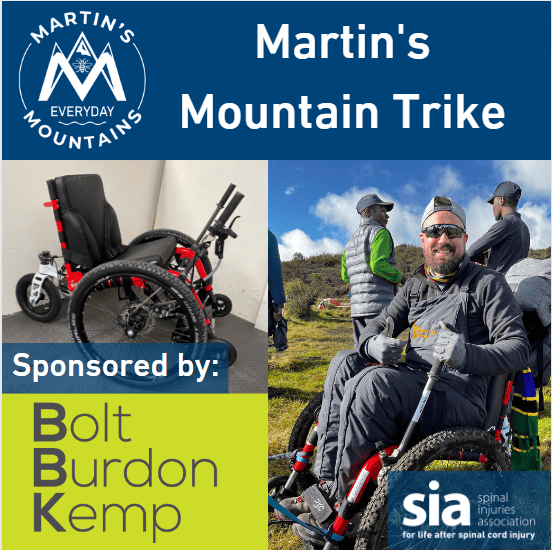 Earlier this month, I was honoured to have been part of the judging panel that saw Martin's trike be given to a very deserving paraplegic with her eyes on literal and figurative mountains.
On being awarded the prize by Martin yesterday, Emma Cawood from Leeds told the BBC Look North news team;
"I was paralysed three and a half years ago, just as we went into lockdown. I haven't been able to go out with my family on dog walks. I haven't been able to go out with my son who loves to go mountain biking. I have had this dream for a while now to go up Snowden and it wouldn't be possible in my current chair. This is going to be life changing. My world is just going to open up.
"The best bit is how fast it can go and the places it can go. It can go over grass and rocks and everything. It is a bit scary when it breaks fast as it tips. But I am now used to it and I know I am not going to tip out. It is absolutely brilliant. I love it."
Being part of the judging committee wasn't easy – there were so many deserving entries – but it was a real privilege. How wonderful to be a part of such joy! Both myself and everyone at Bolt Burdon Kemp wish Emma and her trike all the very best for the future.