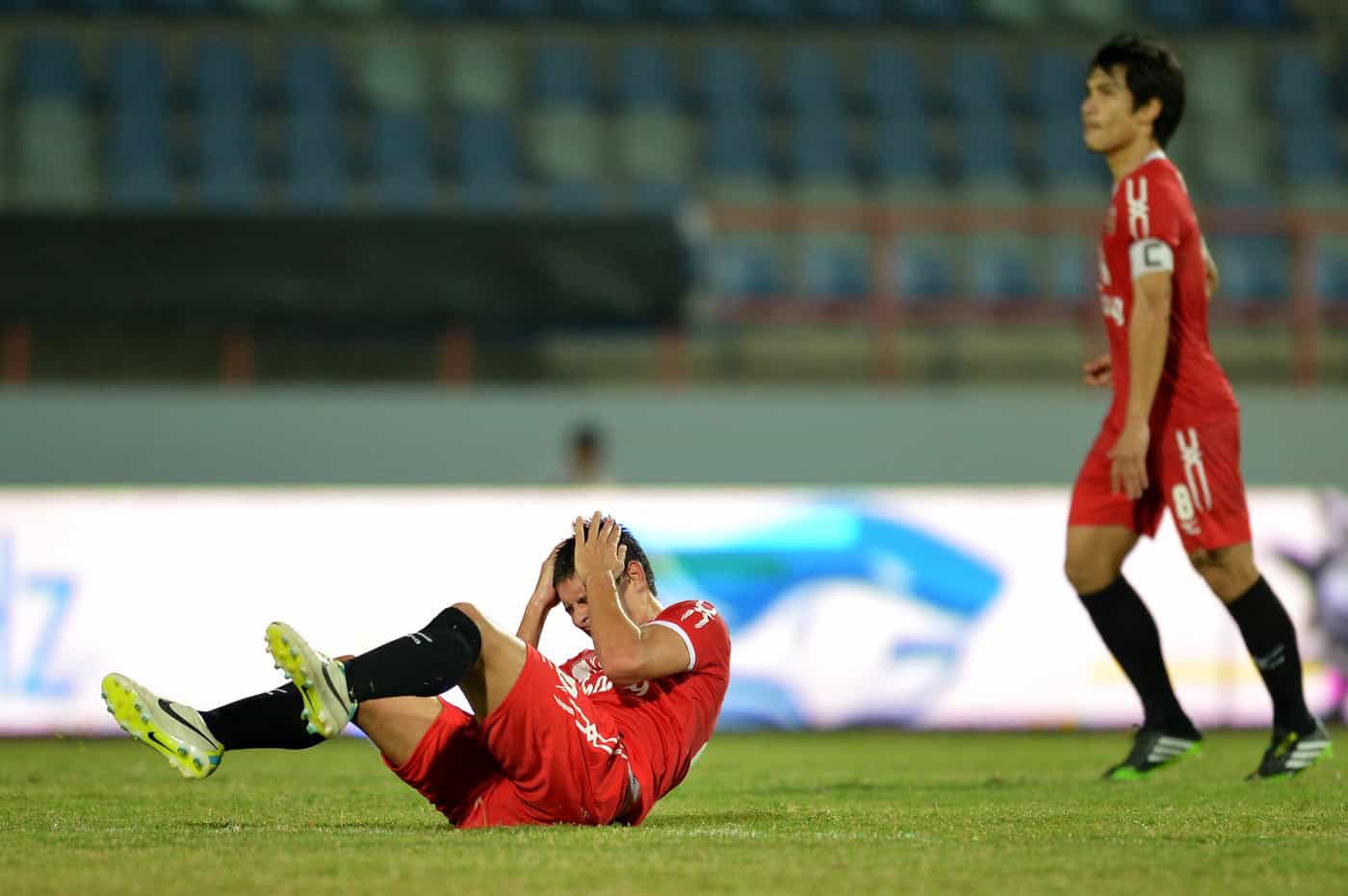 Head Injury in Sport – Stories from Professional Athletes
We hear so much from doctors and sporting bodies about brain injury in sport - what's going wrong and what should be done – but what do athletes think?
We hear so much from doctors and sporting bodies about brain injury in sport – what's going wrong and what should be done – but what do athletes think?
I was fortunate enough to partake in a debate held by Headway Hertfordshire which gave a voice to athletes. Focussed on improving safety for all players, it was eye-opening to hear about their experiences, the knowledge they'd had about the risks of brain injury and their feelings on what improvements could be made. Some of what they say may surprise you.
Alan Smith
Former Arsenal & England footballer Alan Smith spoke candidly about his experiences when playing, as well as how much has changed in the sport. I've noted below some of the key things that were discussed about head injury in football:
When asked about what kind of practise was done in training and how often he would players would head a ball
"We would do it fairly regularly. It wouldn't always be simply heading, but crossing and shooting and heading drills […] maybe for 15 minutes so you would be heading the ball quite a lot during that time".
When asked about what the general attitude and understanding was of head injury and concussion in the training rooms
"Head injury was hardly mentioned when I played. The worst head injury I ever had was in training during a clash of heads with another player, with the coach encouraging me to carry on."
"If you had a bad head injury in a match, obviously it was taken seriously… even then you may not have been taken off the pitch. The physio might have said 'wait a few minutes to see if you can see three fingers' or whatever."
"In training, we had these hard balls – if you catch that wrong, you'd go 'wow that hurt'. We'd joke about it, it was just one of those things, you wouldn't really think about the possible ramifications."
"Defenders would do a drill where the coach or a teammate would serve the ball up and defenders would need to head the ball as far and as high as they could. They'd do that for maybe 10 minutes or so. These kind of things, I think now, would be phased out"
When asked about whether he thinks that attitudes have now changed, and that players have better education about the risks
"I don't know whether it's a question of educating players, or whether it's the medical team who should be taking more care to help players. The players are mainly concentrating on doing the job, even if it means putting themselves at risk."
When asked about the FIELD study test (which found that professional footballers were 3.5 times more likely to suffer from a neurodegenerative condition as compared to the general public), and whether that was a concern for former professional footballers like him
'It's a concern, without a question. I think we all suspected something was amiss when you look at the number of players from the World Cup winning team who suffered from dementia, it's way over the national average"
"When it comes down to black and white, and it's scientific fact, it's something that now can't be swept under the carpet. It's got to be addressed in a sensible way across all sports."
"As an ex-footballer, you do worry about it. There are players you're reading about all the time that have dementia".
When asked about his views on the proposals to reduce heading in training
I think it's workable. The problem you'll have is that – when you stop kids from a certain age from heading a football, but if they're going to play football they've got to learn how to head it sooner rather than later. If you don't do enough practise, you'll never get good at it and how to do it properly. It's a fine balance. Once you're at a senior level of football, you know how to head a ball so you won't need to do it as much, you'll do it in a match if you need to do it. It'd be such a shame if it was taken out the game completely."
"There's that awareness now. Players would say something perhaps if the coach put on a drill that involved too much heading."
"I don't think purely heading in a match is the problem. How many times do you head during a match? Not too many. It's the Monday-Friday, and perhaps Saturday, in training that's likely to do the damage"
When asked about his views on the recent DSMS inquiry into head injury in sport
"I think the PFA have been very slow to undertake research. Jeff Astle's family have been banging the drum for many years and not many doors have been opened. There has been nowhere near enough attention that has gone on it. We've now reached a tipping point. I don't think it's moved anywhere near quickly enough. I think there's a fear there of 'we can't stop heading so what do we do, let's shove it to the back of the room'.
Alan Smith also talked about concussion substitutes, which I've previously written about here.
Eleanor Furneaux
We were also very fortunate to hear from Eleanor Furneaux, a former GB skeleton athlete. Eleanor was forced to retire at the age of 24 due to a devastating head injury. She now works in finance and is passionate about speaking out about the dangers of head injury in sport.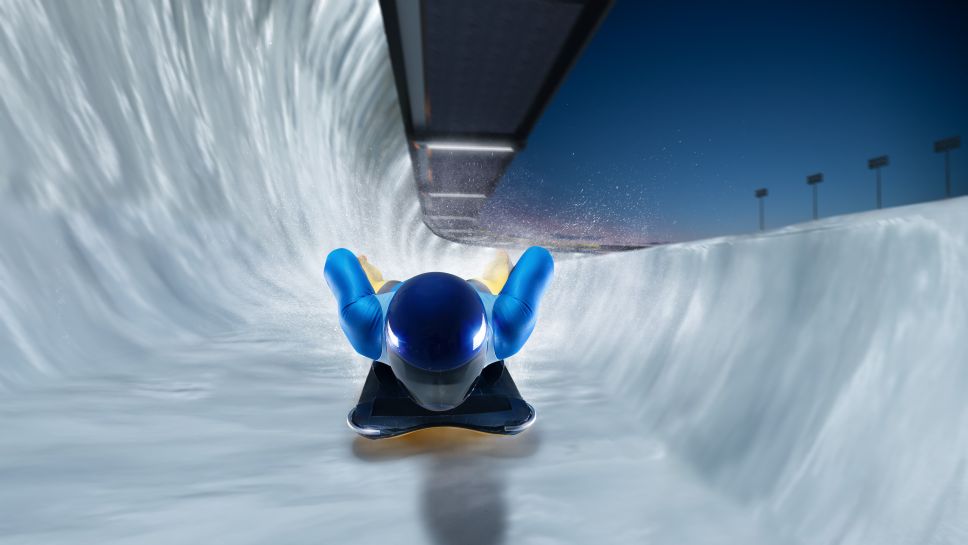 She gave a harrowing account of her experiences and what she'd like to see in the future. I've noted below some of her comments which really stuck with me:
Eleanor's career-ending injury happened in January 2018 in Germany. She's just come off the best season she'd ever had, and was preparing for one of the last races. She was on target to win the overall cup, and to compete in the Olympics. The track was renowned for being one of the most dangerous ones. Eleanor explained how skeleton athletes only have six runs of training before the race, which works out at less than 10 minutes. She was on her second day of training when she hit her head and cracked her helmet. She described herself as being 'naïve' when deciding to push on. She spoke to her coach, who confirmed there were no spare helmets. No head injury assessment was performed that day.

The following day – the competition began. She had a medical assessment which she passed. She got back on the track and got through training without issues, however on the first turn of the race, when she was halfway down the track, she started skidding. She eventually crashed, with her head smashing against the ice. She can't remember too much from that time. She was transported up the hill, at which point she collapsed. She was flown home the next day.
When looking back at what she was thinking at the time, Eleanor explained how she knew that she had to complete that race, because if she did it would help with her numbers and get her on the podium. That was her main concern. She admitted "not once did it cross my mind that I should sit it down. My partner recalls us speaking the morning after my first crash, and he now says I was not in a fit state to compete but that there was no talking me down."
Three years later, Eleanor says there are still so many things she can't do. She explained how this affects her mentally – that she struggles to remember which means she's constantly having to refresh her memory of things she learned just two weeks ago. She explained how there are so many exercises she can't do – running, for example, which exacerbates her symptoms of blurred vision or headaches. She can't go to a gym anymore, or do any activity where she has to move her head a lot.
Eleanor was asked to give evidence at the DCMS inquiry into head injury in sport. When asked about this experience, she described being honoured to be asked, and that she felt like it was an opportunity for her to try to help change how things are managed. She explained "there's a lot that I think is put on the athlete and the coach, and I think that's wrong – in the situation that brain injuries often happen, it's during competitive sport where athletes don't want to let teammates down. I was happy to speak publically about it because I think the onus should be off the athlete and coach but should be on an independent doctor, someone who is not worried about targets or letting teammates down."
Eleanor felt that the committee listened and noted that all the statements that were given were powerful. She acknowledged that there is a lot of funding that has to go into it, but said that she was hopeful of some kind of change. "The biggest thing is making the change and not damaging sports. I would still encourage younger athletes to do skeleton. I would always recommend it, it was an incredible experience. I just wish I personally knew the dangers more, on how to protect myself."
Take Away Points
It was incredibly powerful listening to both Alan and Eleanor, who are in such unique positions to give us an understanding of what athletes may be thinking about this whole issue. It was interesting that, despite both of them acknowledging the risks and acknowledging that there were changes that were needed, there was still a natural desire as an athlete to want to compete and do whatever was necessary to win. Both of them felt strongly that the onus on managing a head injury should not fall on the athlete's shoulders, but should be with an independent doctor.
This is something I agree with, and have written about before, when I wrote:
"More needs to be done to educate athletes and managers about the realities of concussion.  Without knowing enough about the risks, athletes are unlikely to perceive themselves as being at risk of concussion or are likely to dismiss a concussion as being a minor blow.  Athletes who perceive a higher risk of concussion are likely to take more care in reporting their symptoms or ensuring they are fully recovered before returning to the field.  There's still an issue in all sports of athletes not reporting their symptoms or downplaying them, because they may not appreciate the gravity of the injury, do not want to let their team down or lose their spot in the team."
It's clear that a long journey lies ahead in most sports to ensure that appropriate improvements are made to properly protect players.
Thanks
I am grateful to Headway Hertfordshire for arranging this fantastic debate. If you would like to support this charity, please see here for details.