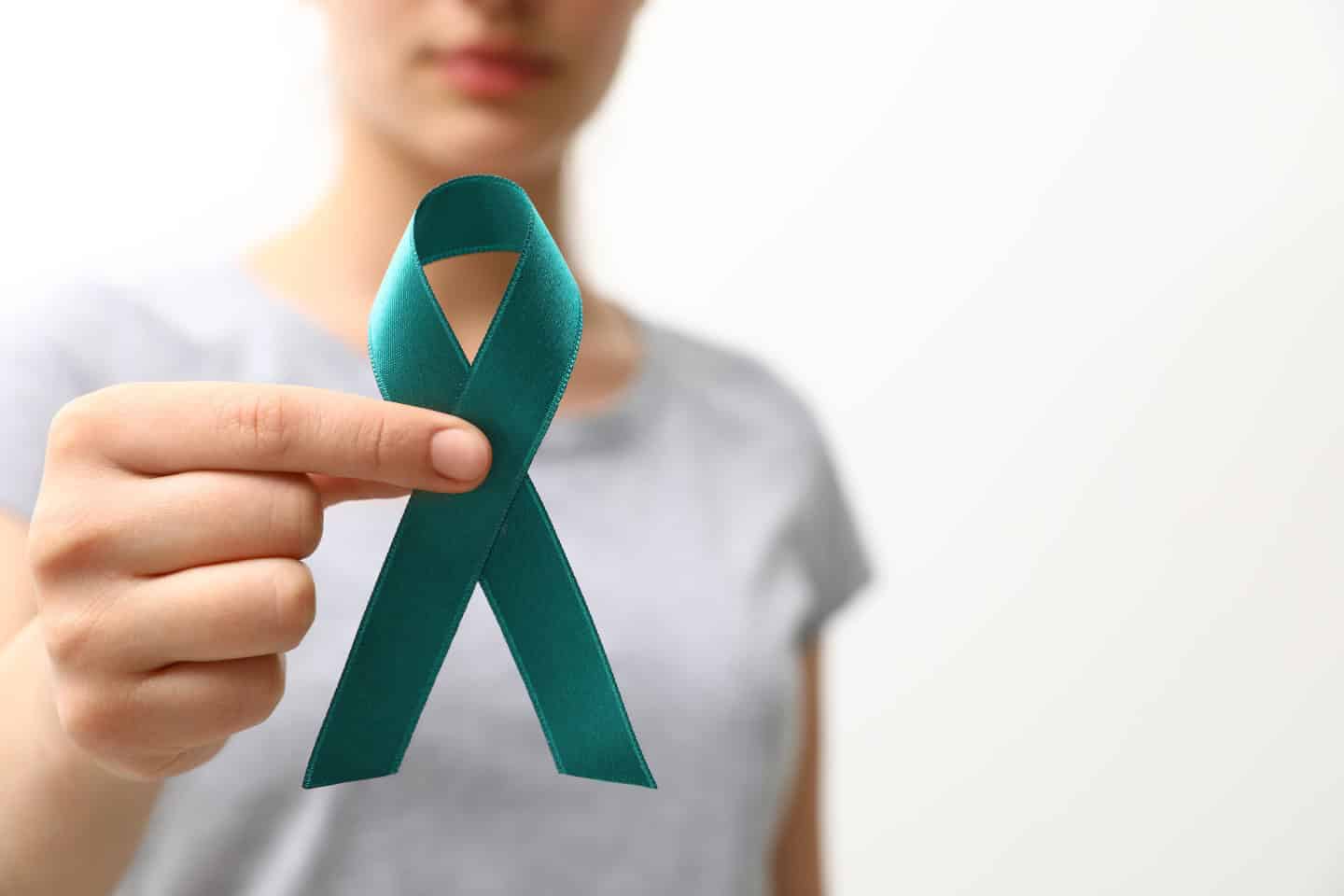 Ovarian Cancer Awareness Month 2023
March is ovarian Cancer Awareness Month. This campaign is really important for raising awareness about the disease, as according to statistics from Cancer Research UK, there are around 7,500 new ovarian cancer cases in the UK every year (that's 21 every day).
Early diagnosis of ovarian cancer makes it more treatable, therefore greatly improving chances of recovery. Unfortunately however, the symptoms of ovarian cancer be easily missed or easily confused with other non-suspicious conditions, meaning diagnosis (and vital treatment) is often delayed. This is why raising awareness is vitally important.
What are the symptoms of ovarian cancer?
Ovarian cancer symptoms are not always obvious and can often be attributed to other conditions. According to NHS guidelines, symptoms include:
a swollen tummy or feeling bloated
pain or tenderness in your tummy or the area between the hips (pelvis)
no appetite or feeling full quickly after eating
an urgent need to pee or needing to pee more often
indigestion
constipation or diarrhoea
back pain
feeling tired all the time
losing weight without trying
bleeding from the vagina after the menopause
These symptoms are often mistaken for other issues, and to further complicate matters, many women with very early ovarian cancer don't have any symptoms at all.
What are the causes of ovarian cancer?
Anyone with ovaries is at potential risk of ovarian cancer, but the risk of developing the disease increases with age. The majority of cases in the UK occur in those aged 65 and over. However, if someone is experiencing the symptoms above, these need to be taken seriously irrespective of the person's age, and your GP or doctor should respond appropriately to your concerns.
How is Ovarian Cancer diagnosed?
Half the battle is correctly identifying the symptoms, and acting on them as soon as there is any concern that ovarian cancer might be the cause of the symptoms.
Once ovarian cancer is suspected, a blood test is usually done first, but an ultrasound scan may also be undertaken to check if there are changes to the ovaries. Other potential test methods include a CT scan; a needle biopsy (removing a small sample of cells or fluid from the ovaries) or a laparoscopy surgery, where a small cut in the abdomen is made, in order to look at the ovaries.
What are the survival rates?
35% of people with ovarian cancer survive for 10 or more years.
Unfortunately, the poor survival rates for women who suffer from ovarian cancer is due to both late diagnosis as well as a lack of 'second line' therapy for patients who relapse. However, there is fresh hope due to a range of new treatments being developed by scientists, some of which are already available through the NHS.
Treatment
Ovarian cancer can be successfully treated when caught early. Knowing what to look out for and what to expect from your GP or doctor is extremely important. It is hoped that by raising awareness of the symptoms (and who is at particular risk) will mean that those suffering with ovarian cancer will be diagnosed at an earlier stage of the disease, which will in turn increase survival rates.
The main types of treatment for ovarian cancer are surgery (which may include removal of the ovaries, womb and/or fallopian tubes), chemotherapy and radiotherapy. According to Cancer Research UK,
64% of patients diagnosed with ovarian cancer have surgery to remove the tumour as part of their primary cancer treatment.
2% of patients diagnosed with ovarian cancer have radiotherapy as part of their primary cancer treatment.
54% of patients diagnosed with ovarian cancer have chemotherapy as part of their primary cancer treatment.
Treatment for ovarian cancer in younger women can sadly affect fertility, which may mean you may not be able to have a baby. Again, this is another reason why early intervention is so vital to improving a patient's outcome.
How can a legal claim help
At Bolt Burdon Kemp, our specialist clinical negligence team are always ready to assist people who have suffered injury as a result of a delayed diagnosis of ovarian cancer, or people who were incorrectly diagnosed leading to a delay in cancer treatment.
For helpful information on cancer misdiagnosis claims here, our webpage can be found here.
We are also experts in bringing claims where a person has died due to a late or missed diagnosis of cancer. These claims are usually brought by the person's loved ones or the executors of their estate.
We work had to provide support and care throughout every step of the claim's process. Our friendly team of solicitors are always available to talk, so for guidance or advice call us on 020 7288 4800.
Help and Support
For further information on ovarian cancer, charities such as Target Ovarian Cancer and the Eve appeal have a wealth of information on their websites and offer support and other resources.