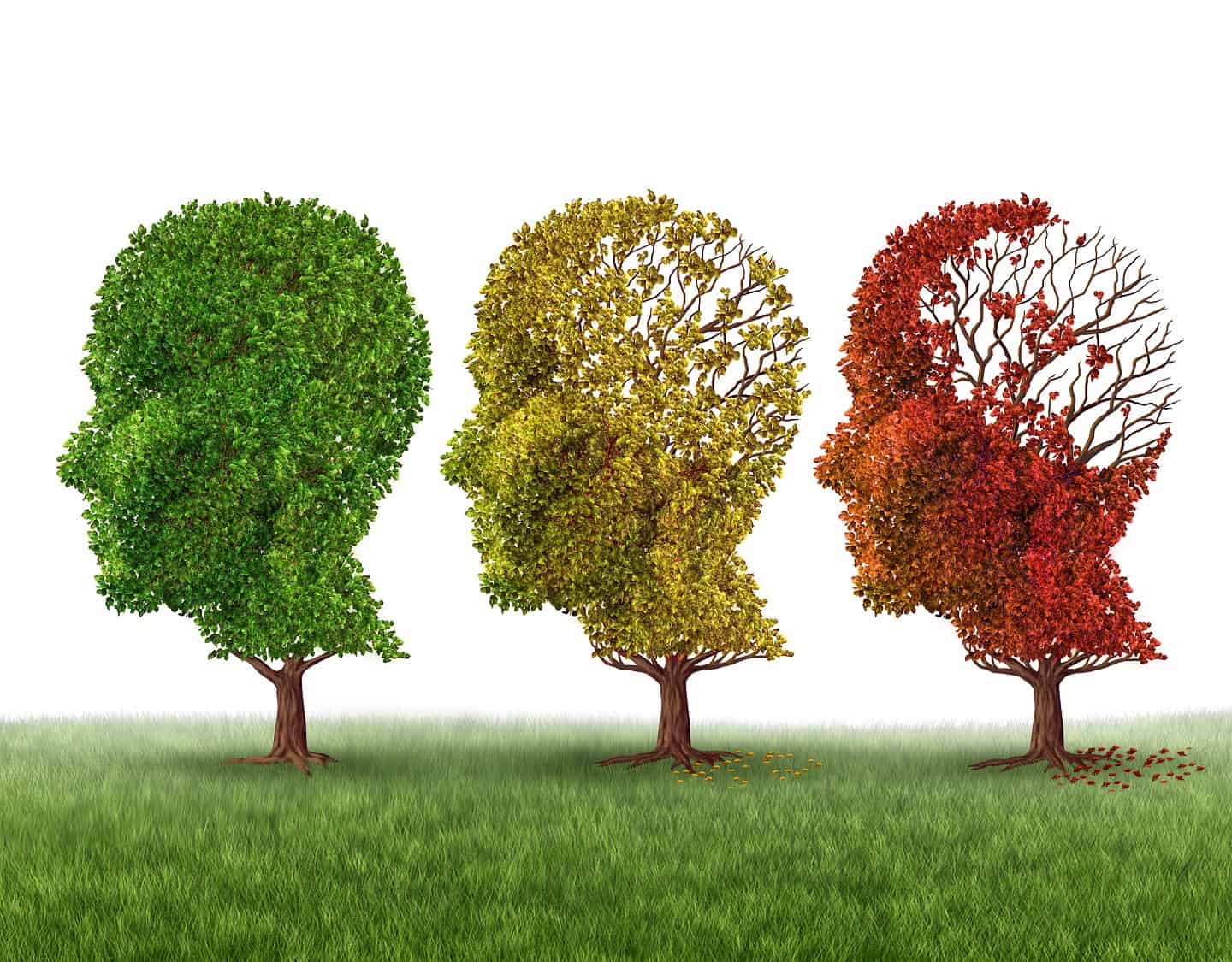 Thinking ahead – Seeking provisional damages for dementia in brain injury claims
Heather Petrie writes for PI Focus, July 2021
Laura Collignon and Heather Petrie on claiming provisional damages for increased risk of dementia after brain injury
Those of us who have endured the hardship of having a loved one suffer at the hands of dementia know too well the astronomical emotional and financial burden the disease causes. So it should come as no surprise that in our professional capacity as claimant lawyers, we are conscious of this possible ticking time bomb for our brain injured clients.
We do not have a crystal ball, but the concern is real, and it is right that we continue to do everything we can to protect our clients now and into their future. The difficulty remains that the law needs to catch up with the science. We all have a part to play in making this happen.
Recently there has been increasing interest and coverage regarding claims being brought by rugby players for dementia, following repeated impacts to the head over a long playing career (see https://www.bbc.co.uk/sport/rugby-union/55201237). Similar concerns have been expressed in relation to the risks for professional footballers (see https://www.bbc.co.uk/sport/football/56637812).
Medical research by Glasgow University in 2019 showed that professional footballers have a significantly higher rate of death due to neurodegenerative disease than that seen in the general population. Meanwhile, there is currently a parliamentary inquiry into the issue of concussion in sport, with (at time of writing) the latest hearing having taken place on 25 May. Concern is sufficiently great that the FA issued guidelines last year to the effect that children aged 11 and under are not to be taught to head footballs during training, and the Premier League is currently trialling concussion substitutes.
In addition to the developing research in relation to these risks in professional sports, there is also medical research supporting an increased risk of dementia following a single impact to the head leading to brain injury. Dr Niruj Agrawal (neuropsychiatrist) and Jeremy Ford (barrister) published a detailed article considering recent research on this subject in P/ Focus, July 2018 (page 10).
The research is unfolding, and an increase in public and press awareness and interest is adding welcome fuel to the fire. In these pivotal medical moments, we can learn and draw reference by looking back in time.
Not many years ago, medical research established a correlation between smoking tobacco cigarettes and ill-health,   but the reason was unclear, and so the focus shifted to investigating and discovering the causal link between smoking and the impact on health. This is where we are with the increased risk of dementia following head injury.
This means that when acting for clients who have sustained brain injury, whether in a single impact or over a longer period, we should be considering provisional damages for the increased risk of dementia. We should be asking medical experts to consider this from an early stage, in the same way that we do for an increased risk of epilepsy.
Provisions and procedure
The power to award provisional damages was introduced in July 1985; before that, the courts were bound to assess damages on a 'once and for all' lump sum basis, running the risk of significant under or overcompensation for future risks. The relevant statutory provisions are s.32A Senior Courts Act 1981, or s.5 County Courts Act 1984.  S.32A SCA 1981 states:
'This section applies to an action for damages for personal injuries in which there is proved or admitted to be a chance that at some definite or indefinite time in the future the injured person will, as a result of the act or omission which gave rise to the cause of action, develop some serious disease or suffer some serious deterioration in his physical or mental condition.'
The procedural rules for provisional damages are set out in the Civil Procedure Rules at CPR 16.4(d) and in CPR PD 16 paragraph 4.4. There are some further provisions in CPR41 and PD41A.
To claim provisional damages, you should explicitly plead in the particulars of claim that they are sought, setting out the grounds for doing so. You must:
State the relevant statute further to which you are seeking the award (as above).
State that there is a potential that your client will develop a serious disease or suffer serious deterioration in their physical or mental condition.
Specify the disease or type of deterioration to which you are referring, and the remedy sought if this unfortunately transpires.
Specify the period within which such an application may be made (or specify all of the periods within which such an application may be made if you are guarding against more than one disease or type of deterioration).
The specified period can be for the claimant's lifetime.
Should judgment for provisional damages be awarded (or agreed between the parties), a selection of key documentation will need to be preserved as the 'case file'. This is required to support any future applications for further damages, the contents of which need to be listed in a schedule attached to the judgment entered (or the settlement order). Further details as to the contents of the case file can be found in PD41A paragraph 3.2.
The expert neurologist and/or the neuropsychiatrist instructed will need to forensically consider the risk ratios for your client as against the general population, in order to guide how to best plead/consider the specified period of any increased risk of dementia. In cases of mild traumatic brain injury it may be more difficult to establish causation. However, it is only necessary to establish that there is an increased risk to be awarded provisional damages.
Existing case law
The three-stage test for a provisional damages award was considered  by the Court of Appeal in Curi v Colina (29 July 1998, CA; Times Law Reports 14th October 1998), where Roch LJ said:'The section should be confined to those cases where to compensate for the condition for which there is a chance on the basis that it will occur would be unfair to the defendant; and to leave the claimant without the opportunity to ask for further compensation should the condition, of which there is a chance, materialise would be unfair to the claimant.'
The writers are not aware of any contested cases on provisional damages for increased risk of dementia following brain injury where medical evidence has been considered and the point fully argued.  The writers are aware of the case of S v U (summarised in the Case Notes section of Pl Focus, November 2019, page 27), where a settlement on behalf of a 17-year old included provisional damages for the development of post-traumatic epilepsy and the development of dementia. However, this was a court approval of a settlement rather than a contested hearing.
The writers' experience is that there is a reluctance on the part of insurers to agree to provisional damages for the increased risk of dementia as part of a settlement, regardless of apparent merit and/or expert support. Including provisional damages for epilepsy is usually considered less controversial, even for the claimant's lifetime, given the longstanding and better established risk.
This reluctance is hardly surprising. If a claimant developed early onset dementia they may need to retire early, with potentially significant care needs and possibly full-time residential care. A later application for further damages, should the risk be realised, could be for six or seven figures. It is essential for this risk to be factored into the claim, because of the extent of the potential further costs faced by a claimant as a result of their injury.
However, the medical research is still developing. It is also open to defendants to argue that neurodegenerative disease is characterised by a gradual deterioration, and as such should be treated as similar to arthritis, where provisional damages awards are not considered appropriate (See Willson v Ministry of Defence [1991] ICR 595, QBD, where a claim for provisional damages for possible post-traumatic osteoarthritis was refused and an award of damages made on a full and final basis). However if the increased risk is established as a matter of causation as occurring due to the injury, the loss must be compensated, either by way of provisional  damages, which protects the defendant should the risk not materialise, or in a sum to 'buy off' the potential for the risk as part of a full and final settlement.
In terms of causation, there are experts who may argue that the connection between brain injury and increased risk of neurodegenerative disease is not sufficiently established in a particular case. There is a large body of evidence showing an association between them, but this does not automatically translate into causation for your client.
It is worth bearing in mind that for a provisional damages award, it is only necessary to establish 'a chance' that the claimant will develop some serious disease or deterioration (CPR PD 16 paragraph 4.4(2)). Provided that the risk is not de minimis, the level of risk required for a provisional damages award may well be met.
This issue was considered by Scott Baker Jin the Willson v MoD case, where (considering post-traumatic osteoarthritis) he said:
'A chance… is not defined in section 32A… It seems to me that the legislature has used a wide word here and used it deliberately. I     think Mr Nixon is right when he points out that it can cover a wide range between, on the one hand, something that is de mini mis and, on the other hand, something that is a probability. In my view, to qualify as a chance it must be measurable rather than fanciful…'
This approach to risk was approved by the Court of Appeal in Curi v Colina (above). The increased risk of dementia following brain injury may be small both in itself and when compared with the risk for the general population, but it may well satisfy the test of being measurable.
A provisional damages award is usually considered appropriate where the risk or chance is in the range 2% to 20% (see Kemp & Kemp at paragraph 25-008). If the risk is of a more serious disease or deterioration, the court may make a provisional damages award even for a smaller risk.
In Cronin v Redbridge BC (The Independent 20 May 1987) the risk of sympathetic ophthalmia in a child who had suffered a serious eye injury was only one in a thousand. However, if this risk materialised, there was a 70% chance of total blindness. This was sufficient on the facts to merit an award of provisional damages. Similarly in Mills v JP Barnes [2013]
LTL 6 May (Leeds CC, HHJ Cockcroft), the risk of serious consequences including cancer and tuberculosis was low, but the seriousness if they did arise merited an award of provisional damages.
In Slava Davies v Bradshaw [2008] EWHC 740 (QB), the increased risk of syringomyelia was around 2% to 8%, but there was evidence that it could be treated successfully with surgery if identified early. Provisional damages were not awarded. Similarly, in XX v Whittington Hospital NHS Trust [2017] EWHC 2318 (0B), provisional damages were refused where there was a real risk (30-40%) of deterioration in the claimant's mental health, but this was likely to be temporary and treated successfully within about one year of onset.
Where the risk is of early onset dementia, although the degree of risk may be limited, the consequences are potentially very serious and, in some cases, devastating.
In claims seeking provisional damages for dementia, it may be many years before the risk actually materialises (if at all) and the claim is brought back before the court. Medical research on the link between brain injury and the increased risk of dementia will advance over this time. The court should be asked to consider the potential seriousness of the condition if it did develop, and its likely impact on earnings and need for care.
The extent of the financial burden of early onset dementia, should it develop, may be persuasive in arguing for provisional damages even if the risk is relatively small.
Strategy
In the writers' experience, insurers may be reluctant to settle claims that include provisional damages for dementia. However, with the support of experienced and well• informed medical experts, the risk is something that should be taken into account either in the terms of a settlement or an award made at trial.
It is fair to note that claimants often also prefer finality and may prefer to settle on a full and final basis, accepting the longer term increased risk of neurodegenerative disease, in the hope that this will not actually materialise.
Practical tips
Always consider pleading provisional damages from the outset of the claim when there has been significant brain injury.
When you plead provisional damages, set out the personal injuries the claimant has suffered and the chance or risk of developing a serious disease or deterioration (giving particulars as far as you can), and ask that discretion to be exercised in favour of an award of provisional damages.
Ask your medical experts to consider and comment on this issue from the outset and ensure they have considered the latest research studies available.
Ask the medical experts to consider this issue in their joint statement so you can see the extent of any disagreement and the reasons for it.
When considering settlement options, advise your client on the risks and consider with them whether they would prefer to conclude their claim on a full and final basis, or whether they would like to leave this open and seek an award for provisional damages.
Laura Collignon is a barrister at Thomas More Chambers, London, and Heather Petrie is senior solicitor in the adult brain injury team at Bolt Burdon Kemp, London